David Parnell former meth dealer, recovering addict, husband, father of seven and suicide attempt survivor from Tennessee now devotes his life traveling to high schools and communities warning about the dangers of methamphetamine. He began using drugs with his father at the early age of 13.
David has been on T.V., radio, newspapers and magazines in the United States and abroad. He also has worked with the Partnership for a Drug Free America's national advertising campaign. His message is captivating and his presentations are graphic. His face still holds the scars of his past drug abuse. Students and adults alike are drawn to his story and will long remember it.
For a preview: www.facingthedragon.org

October 18, 2012 - 7:00pm
Church on the Eastern Shore
10274 State Highway 104
Fairhope, Alabama 36532-4308
Tickets are $15 each and are available at the Church on the Eastern Shore. For more information or bulk ticket purchases for groups, please contact
Raina Macks at
(251) 580-1666, This email address is being protected from spambots. You need JavaScript enabled to view it.
The Baldwin County Drug Court Foundation
presents
A Night of Praise
Featuring Music from the Worship Teams from
COTES & BAY COMMUNITY CHURCH
with Keynote Speaker
Brian Head Welch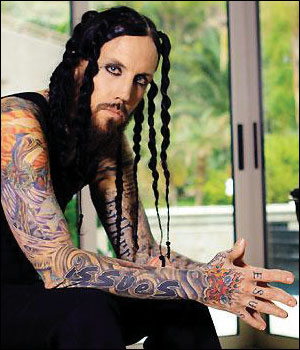 In February 2005, Brian "Head" Welch shocked the music world when he resigned from KoRn, a Grammy award winning, multi-platinum selling band, to re-dedicate his life to Christ and focus on raising his daughter, Jennea, as a single father. Come listen as Brian shares the dramatic story of his music, drug addiction,and miraculous redemption through Jesus Christ.
November 3rd, 2011 - 6:30 pm
Church on the Eastern Shore
10274 State Highway 104
Fairhope, Alabama 36532
Tickets are$15 each and are available at the Church on the Eastern Shore. For more information or bulk ticket purchases for groups, please contact Salley Beck at (251) 626-2199 ~ This email address is being protected from spambots. You need JavaScript enabled to view it.