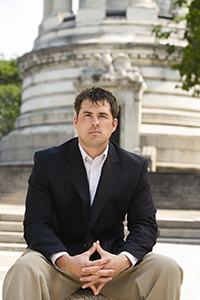 Sixth Annual Community Awareness Event
June 9th, 2015 at the Daphne Civic Center
Sponosored by the Drug Court Foundation
MARCUS LUTTRELL
DECORATED NAVY SEAL & BEST-SELLING AUTHOR OF LONE SURVIVOR

Marcus Luttrell is the author of the #1 New York Times best-selling book, Lone Survivor, which tells the harrowing story of four Navy SEALs who journeyed into the mountainous border of Afghanistan and Pakistan in Operation Redwing. An unparalleled motivational story of survival, the book is also a moving tribute to the friends and teammates who did not make it off the mountain. In January 2014, Luttrell's amazing story made the leap to the big screen with the blockbuster film, Lone Survivor, directed by Peter Berg and starring Mark Wahlberg as Luttrell.The film, like the book, is an incredible account of teamwork, fortitude and modern warfare.
Sponsors/VIP Reception at 5:00pm to meet and be photographed with Marcus Luttrell.
Dinner Event begins promptly at 6:30pm and ends at 9:00pm.
For questions call Jessica McDill at 251-937-2191 or Raina Macks at 251-747-3357